Are you looking for the parking lot Plymouth parking lot paving specialists? If you are, then look no further, because Asphalt Solutions are the parking lot paving contractor experts. We are the leading pavement contractor for parking lot paving, maintenance, and repairs in Plymouth, Michigan. We have nearly two decades of experience to provide our customers with outstanding asphalt services. We offer a variety of asphalt services.
Asphalt Services Offered in Plymouth, Michigan include:
Complete reconstruction of asphalt surfaces

Parking lot paving

Asphalt repairs, including overlays

New installations

Removal and repaving

And much more…
Asphalt Maintenance Services Offered:
A great asphalt maintenance program will minimize costly repairs, protect your investment, and keep your asphalt surface safe and attractive. The Asphalt Associates team can customize a maintenance plan for your asphalt. Our team has the experience and expertise to excel in asphalt maintenance. Contact Asphalt Associates today to customize and develop an asphalt maintenance plan that will meet your needs, your budget, and extend the life of your asphalt.
Asphalt maintenance services that your parking lot can benefit with include:
Asphalt sealcoating

Patching of cracks

Sweeping of parking lots

parking lot maintenance

Asphalt striping

And much more…
Asphalt Milling and Parking Lot Repair Solutions
In Plymouth, Michigan the weather cycles can drastically affect the condition of your asphalt. Asphalt Milling can often be a good choice to extend the life of a paved surface. We'll mill the broken and damaged asphalt and repair the base. If your parking lot currently is facing these issues, then allow the Asphalt Associates team to provide you with an affordable solution to get your parking lot back in new condition.
Our asphalt and parking lot repair services include:
Infrared patching

Gap and crack repairs

Asphalt patching

And much more…
Plymouth, Michigan
Plymouth is a small, charming town with a population of 9,132. It was first settled in 1825, then became a city in 1932. Plymouth holds the largest ice carving festival in the United States. Each year the event draws over a half a million people to the town. The Plymouth Ice Spectacular Festival was started in 1982 by Scott Lorenz, and is still celebrated to this day.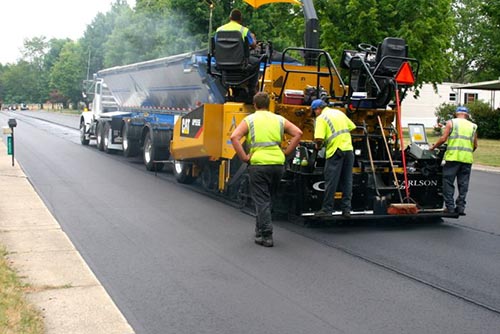 Visitors who come to town enjoy visiting the Penn Theatre. The Penn Theatre is located in downtown. The historic theatre was built in 1941 and is open Thursday through Sunday. If you want to go back in time and watch a movie, then the Penn Theatre is the place to go. If you are looking for some outdoor fun, then the Hines Park is the place to go. The park has a river that runs through the middle of it, so visitors can fish, boat, hike, and have a picnic.
Asphalt Associates is proud to be the parking lot repair and asphalt contractors for Plymouth, Michigan. We are dedicated to providing quality asphalt services at an affordable price. Asphalt Associates can customize a solution for your asphalt issues. Contact Asphalt Associates today to schedule a free inspection and evaluation of your parking lot. We provide qualified and trained asphalt technicians.